[Music] DreamDoll – "On Ya Head" | Tory Lanez Diss @realdreamdoll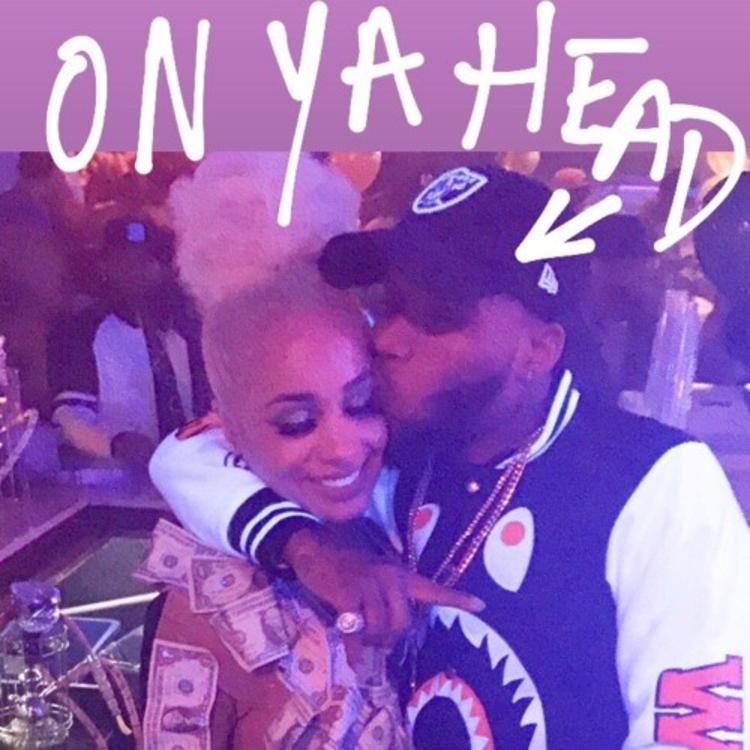 Tory Lanez and Don Q recently have been going back and forth with diss records. In Tory Lanez's "Don Queen" diss, he rapped about the sexual relations he had with Dream Doll. Now, Dream Doll has fired back at Tory Lanez in a new diss called "On Ya Head."
On the track, Dream Doll set the record straight about what Tory Lanez actually did with each other, saying "The same night I met Tory had him eatin' my box // Eating my a**, he tried to suck my feet through my socks // don't ever say my name on a record you trying to get props? Cause the day I feel disrespected I make you my opps."
Along with that, Dream Doll also said Tory Lanez was the only person she had sex with that requested a two-man, one-woman threesome.
Quotable Lyrics
The same night I met Tory had him eatin' my box
Eating my ass, he tried to suck my feet through my socks,
Don't ever say my name on a record you trying to get props?
Cause the day I feel disrespected I make you my opps
Stream on Soundcloud
https://soundcloud.com/originaldreamdoll/dreamdoll-on-ya-head-dirty/s-aJvDe
Stay Connected
Dreamdoll
NEW Ep Download Life in Plastic 2 now
https://twitter.com/realdreamdoll
https://www.instagram.com/dreamdoll/
https://soundcloud.com/originaldreamdoll
https://open.spotify.com/artist/1nsdnHv49z0H5oPj3sJ3to
https://itunes.apple.com/us/artist/dreamdoll/1236982739
[soundcloud url="https://api.soundcloud.com/tracks/566726034″ params="color=#793e93&auto_play=false&hide_related=false&show_comments=true&show_user=true&show_reposts=false&show_teaser=true" width="100%" height="166″ iframe="true" /]
(Album) The Lobby Boyz – Lobby Boyz @thelobbyboyz
New York Super Group Jim Jones & Maino links up for epic project that the industry needs. The Harlem Brooklyn duo brings some Energy Back to the streets of New York. This Lobby boy project features Benny The Butcher, Fivio Foreign, Yung Bleu, Fabolous and Many more ! Check this epic Project out!
(Video) Sir Will – "Weight Up" @IAMSIRWILL
Compton bred Phoenix based rapper Sir Will just released the new single and video. "Weight Up" is a dynamic hip hop anthem dedicated to appreciating the beauty, decadence, and finer things in life featuring Sir Will's signature charismatic feel-good flow.
"Weight Up" is all about investing in yourself; putting in the work and celebrating the results. As Sir Will puts it, "The term 'Weight Up' stands for whatever you're doing in life. You can always do it better and go harder."
Antonio Reid Jr. brought together multi-platinum, Grammy nominated West Coast legend Rhythm D (Eazy-E, Snoop Dogg, Bone Thugs-n-Harmony, Mack 10, Paperboy) and Grammy nominated, Billboard award winning icon Bobby Keyz of the Loopholes (Future, Lil Wayne, Rick Ross, Moneybagg Yo) to produce the hard-hitting, razor-sharp sound of "Weight Up".
Sir Will is a defining new voice in the hip hop community who has worked alongside iconic collaborators such as Judge Da Boss, Drumma Boy, and Battlecat. His last single "Moment of Truth" gained more than 180,000 streams on Youtube. He has received high acclaim from EARMILK, Lyrical Lemonade and more. Under his own label Will Do It Entertainment, "Weight Up" is the next step in Sir Will''s dynamic career.
(Deluxe) Dirty 1000 – "Keep The Water Running" @1gmusic
Dirty 1000, South Florida native is releasing a deluxe album for "Keep The Water Running". The highly exalted album came out in April and features popular tracks such as "No Hook" and "Lets Talk".
The inspiration behind the deluxe album came naturally; Dirty says being in a good space allowed him to have fun while making quality music. The project features artists such as Koly P, B. Smyth, Trapland Pat, and Gank Gank, who are all also from Broward County, Florida.
Being in the right place at the right time is how Dirty describes the collaboration process on this album; "each one of those guys have so much to offer the world I'm just happy they were willing and excited to create with me", Dirty says.
Listeners can expect to hear more from Dirty and the features on this deluxe album. Dirty looks forward to "working with others who not only love to create but love to keep the water running with this music".
"I can't wait for you all to hear the deluxe and make sure to stay tuned in for future releases from myself & 1GMusic" he tells fans.