[Single] Savannah Rae – I Hate You | @thesavannahrae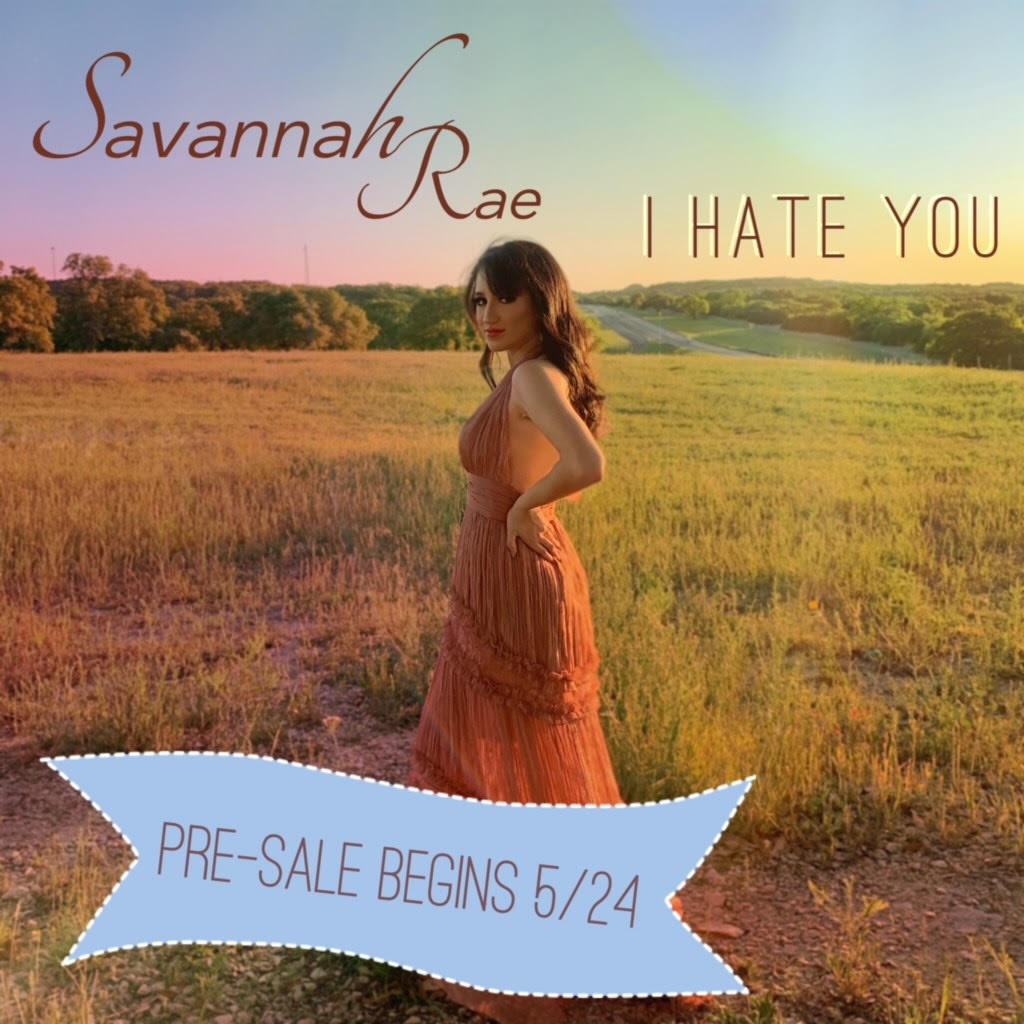 Texas born Country & Pop Singer Savannah Rae now residing in Hollywood, California releases her new single "I Hate You" by way of The Orchard via Sony Music Entertainment.
Savannah Rae – I Hate You https://music.apple.com/us/album/i-hate-you-single/1464256955
Connect w/ Savannah Rae
Singer/Songwriter
Website: http://savvygmusic.com
https://twitter.com/thesavannahrae
https://www.facebook.com/savvygmusic
https://www.instagram.com/thesavannahrae/
https://music.apple.com/us/album/i-hate-you-single/1464256955
https://music.apple.com/us/album/i-hate-you/1464256955?i=1464256957
https://www.youtube.com/channel/UCYHbR5W_d0IECn31rAphSTw/videos
(Video) Nazzy the Mic – "Whatizyoname"
18-year-old rapper Nazzy The Mic presents the Banga Jaxon-directed music video for "Whatizyoname", the new single from Nazzy's new album Eighteen, which also features a guest appearance from Yung.King.Cole as well as production from 3GLI and WNZ. The "How You Feel" video comes on the heels of visuals for "How You Feel, Pt. 2", (watch on Youtube) and "Hopeless, Pt. 2" (Youtube). Born Norelle Hampton, Nazzy has been rapping since the age of 6, hitting the studio since the age of 12 and released her first EP at the age of 16. Nazzy mines her real life as a Gay and Muslim teen and product of inner-city Philadelphia, painting a visceral image as a prolific storyteller. Growing up she's witnessed violence and experienced trauma, love and loss, conflicts between her religion and her sexuality. She turns the booth into a therapy session to communicate her problems, feelings, and thoughts on the mic. Nazzy has been featured in popular music publications such as Elevator Mag, Wordplay, Notion, and many more. Eighteen is out now on Firebrand Entertainment.
(Video) Lil Blessin – "I'm Knowin" @LilBlessin
Chicago's rising star Lil Blessin independently released his new single "I'm Knowin" today, alongside the accompanying visual. In the MilkyMadeIt-shot video, we're given a glimpse into Blessin's environment on the westside of Chicago. We see him sliding through the city rocking all black, dipping in and out of shows and putting in work. "I'm Knowin " is available everywhere now, watch the video HERE.