[Single] Cameron Cartee ft Yung Ralph & RaisedReal Gunna – What I Wanna @cameroncartee @yungralphworld @RealRaised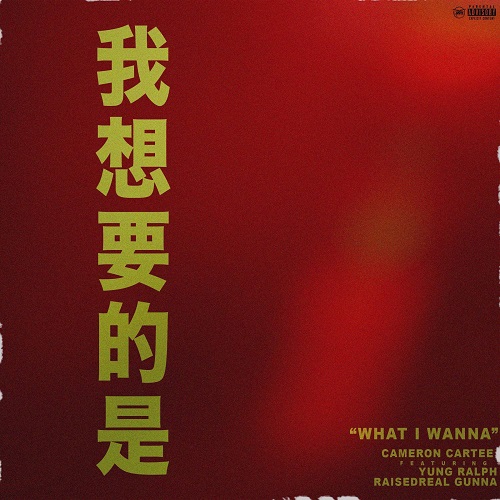 Multi Award winning Engineer/Producer Cameron Cartee returns with a new single "What I Wanna" featuring the Atlanta legend Yung Ralph aka Juugman and Madison, GA native RasiedReal Gunna. The collaboration Cameron Cartee put together is full of energy and catchy lyrics. Expect a repeat.
Prod. Cameron Cartee & Drok
Stream on Soundcloud
https://soundcloud.com/cameron-cartee/what-i-wanna
Stay connected on IG
@cameroncartee @juugmanent @raisedrealgunna
[soundcloud url="https://api.soundcloud.com/tracks/554734365″ params="color=#720e14&auto_play=false&hide_related=false&show_comments=true&show_user=true&show_reposts=false&show_teaser=true" width="100%" height="166″ iframe="true" /]
(Audio) Prince of Buckhead – Missouri @princeofbuckhead
"You gotta show me, baby, I'm from Missouri," Prince of Buckhead recites, cleverly playing on the "Show Me State" moniker. Spitting bars about having the juice and a good time, sonically, the song is a boozy party song filled with catchy melodies, bells, and 808's all the makings of a trap banger. You can catch this song on all streaming platforms, OVO's 42 Sound Radio, and clubs nationwide. A dancing, bumping, anthem celebrating bodacious booties, and a gateway to a good time, "Missouri" is the summer ass-throwing anthem we didn't know we needed."
(Video) Ricky TvN – A.G.O ft. Olah Only x Pharaoh Mook @RickyTanLetsGo @OlahOnly @PharaohMook_sh @FridayLXVE_
Ricky TvN is coming into summer 2023 hot with a new single that boasts a stacked lineup of features and advanced production with "A.G.O" featuring Olah Only and Pharaoh Mook. "Turning absolutely nothing into something," the song pairs smooth melodies over a punchy, booming beat and brings to life the ambitious and powerful spirit of the artists. Fully shot, edited, and conceptualized by Ricky TvN himself, the whole vibe of this SAD CITY project is an eclectic and energetic manifestation of creativity, swagger, and resourcefulness. Olah Only, a protege of Playboi Carti and featured Rolling Loud NYC performer, dishes verses that creep up on the beat with the same hunger and spirit as his booming career. From conception to execution, this song and video are as bombastic as Ricky TvN himself.
(Video) TroubleMaker x ShadowDaVillain – "Godzilla"
After a vulnerable, heart felt melody "Gave it my all" NYC's uncrowned drill King "Trouble Maker" along with "Shadow Da Villain" makes it's clear they still outside with the gang and whatever form of disrespect you jacking either through song's and or social media platforms will be met with severe consequences, so press play and mask up as drill season cont. Make sure you tap in with "Trouble Maker" via IG @_t.m_54_